Most of us know how important the proper positioning of a workpiece is to get high-quality welds. Positioning equipment assists the welder when both maneuvering and welding small and large parts. Positioners for welding greatly enhance productivity—they can be used as both stand-alone units or as a part of a complete automated system.
All of our best-in-class welding positioners provide years of reliable and productive service. Read on to learn more about Bancroft Engineering's best-in-class welding positioners.
About Welding Positioners
Positioners are used to securely hold, rotate and lift weldments in order to assist the welder—or the robot—to access the joint at the optimal orientation. Positioners offer many benefits such as improving the quality of the weld, improving production speed while minimizing worker accidents.
Key Welding Positioner Machine Benefits:
Enhances worker safety
Increases throughput
Lowers labor costs
Improves weld quality
Engineered for Every Application—Best Weld Positioner
Bancroft Engineering offers the most complete line of weld positioners for every application and budget. All of our high-quality welding positioners are designed to rotate your workpiece to the exact angle and speed to meet your needs. Choose from light, medium or heavy-duty positioners with all the add-on options to exceed your welding automation requirements.
MODEL TT100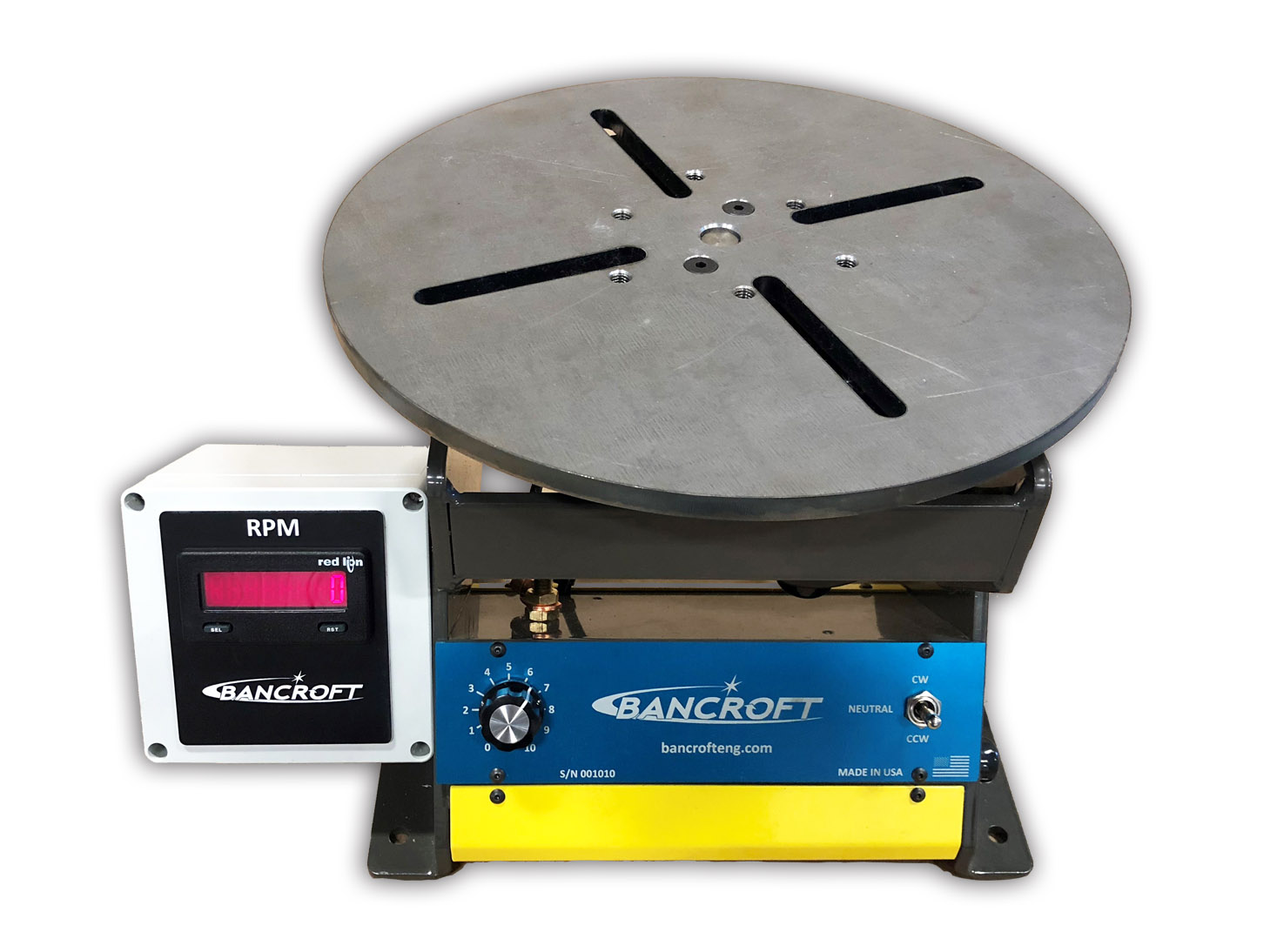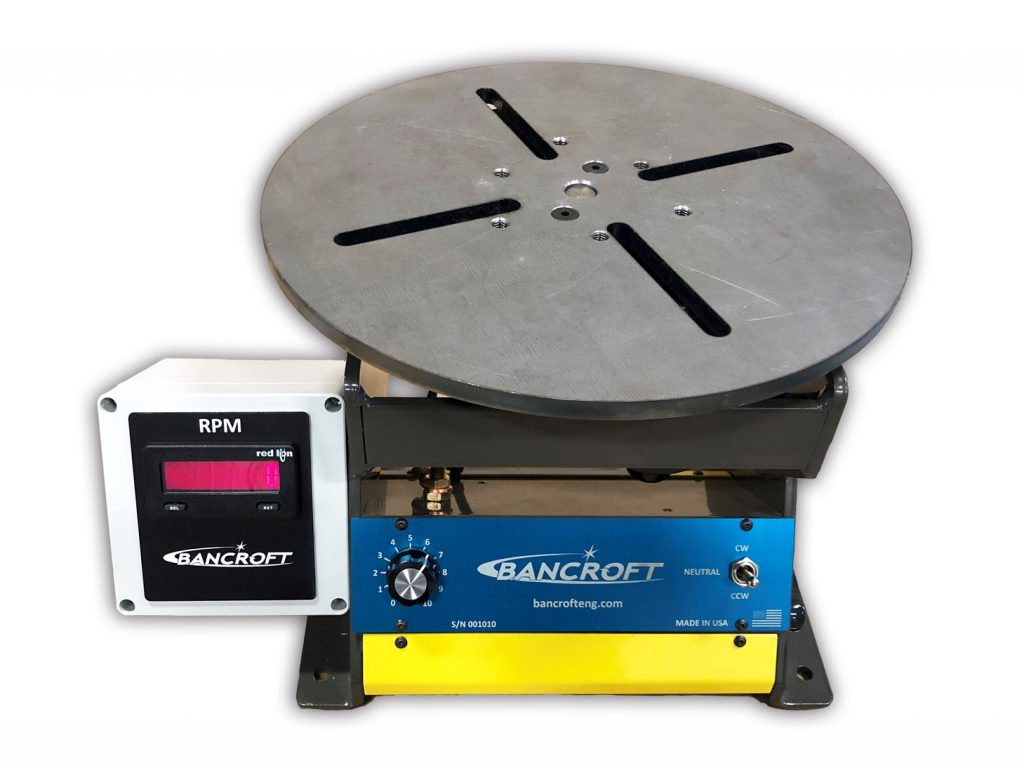 This light-duty welding positioner is designed for high speed rotation of lighter workpieces. It includes many of the same features of higher-capacity positioners such as variable speed control, forward/reverse switch control and much more. It has a compact design, plus it's perfect for both MIG and TIG welding applications. The TT100 positioner is the #1 choice for smaller weldments with weights up to 100 pounds. SEE ALL TT100 SPECIFICATIONS HERE.
MODEL TT210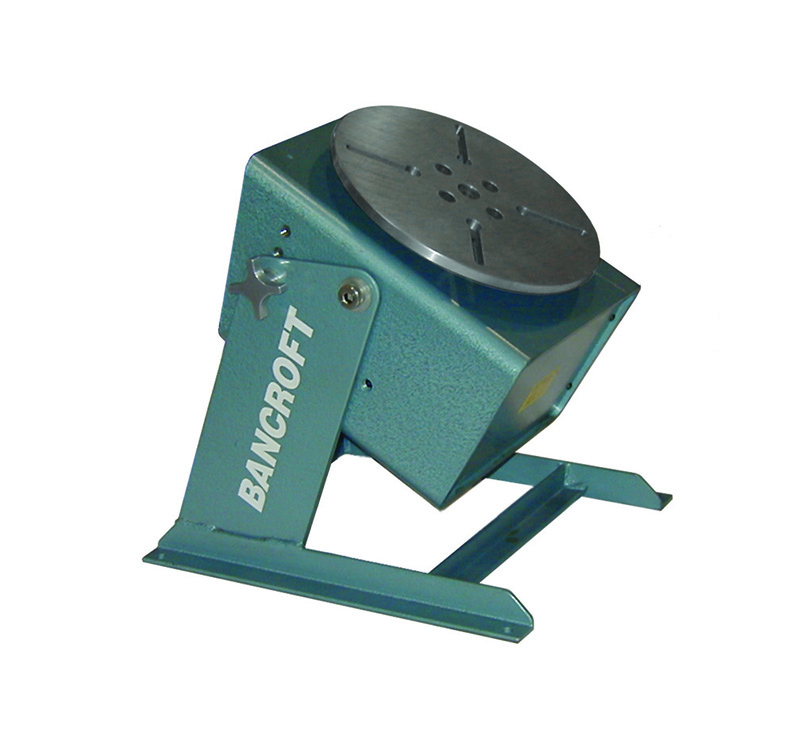 With a 200-pound vertical loading rate, this robust weld positioner is a great solution for any automation or manual welding application. The TT210 is easy to adjust and offers a 90-degree tilt. It features variable speed control, adjustable overlap control and much more. SEE ALL TT210 SPECIFICATIONS HERE.
MODEL TT500
Our model TT500 offers a powerful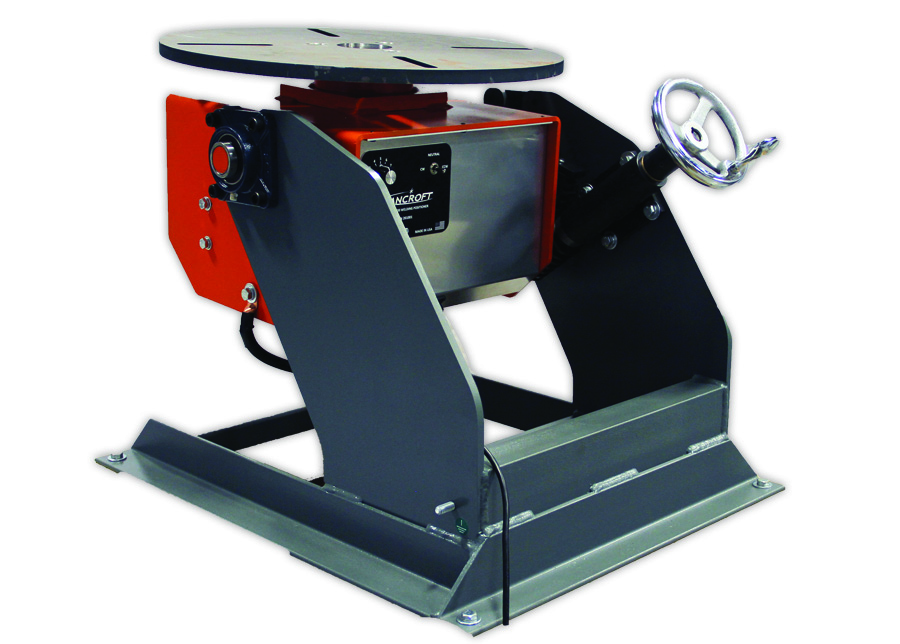 solution for consistently rotating and holding parts in your workstation. This robust positioner features a 500-pound vertical load rating and a 120-degree tilt. Along with the basic features, it also offers a 2-inch center through hole for increased security and purging. SEE ALL TT500 SPECIFICATIONS HERE.
MODEL RT2000 
Designed for the rotation of larger work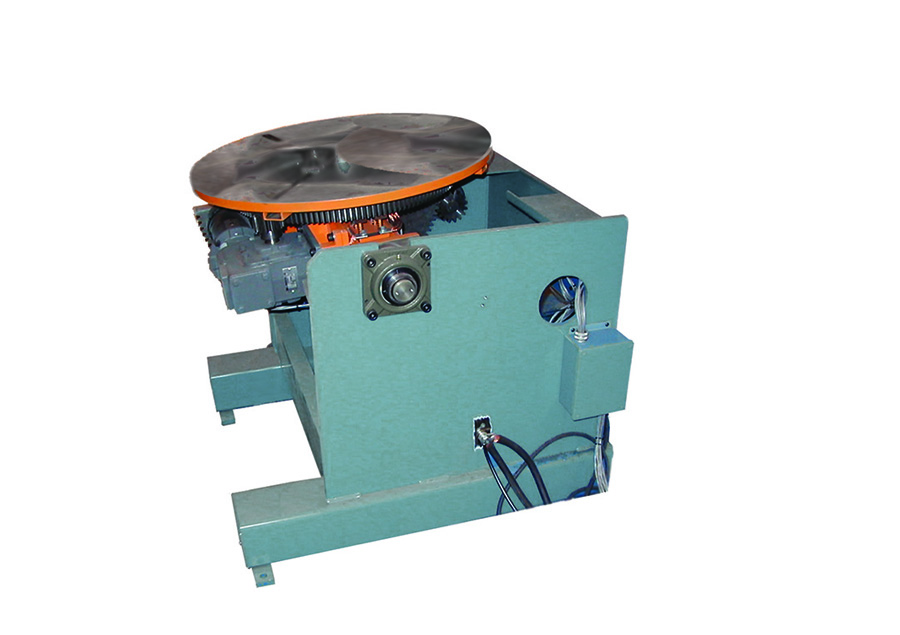 pieces, the model RT2000 provides an option for all of your heavy weldments. This high-quality positioner works to smooth your operation with minimal backlash. With a 2,000-pound vertical load rating, this weld positioner features a slotted turn table that provides quick mounting of multiple fixtures. The RT2000 is also available with servo motors for a robotic application with custom controls. SEE ALL RT2000 SPECIFICATIONS HERE.
Need a More Automated Positioner?
We are getting ready to release a brand new welding positioner stand with even more controls and added features. Stay tuned for more information!
Positioners for Welding Built in Waukesha, Wisconsin USA
Our positioners are available to all fabricators interested in high-quality and economical welding methods. Our engineering team ensures that each piece of welding equipment is built to satisfy the need for high quality and peak production efficiency.
Bancroft Engineering designs and builds welding equipment such standardized and custom welding positioners and much more out of Waukesha, WI—specializing in stand-alone machines to fully robotic automated systems. Need help automated your welding process or have a special welding application? Give us a call at 262-786-1880, or email: sales@bancrofteng.com to get started.