All Bancroft Welding controls are 100% customizable to meet our customer's specific needs.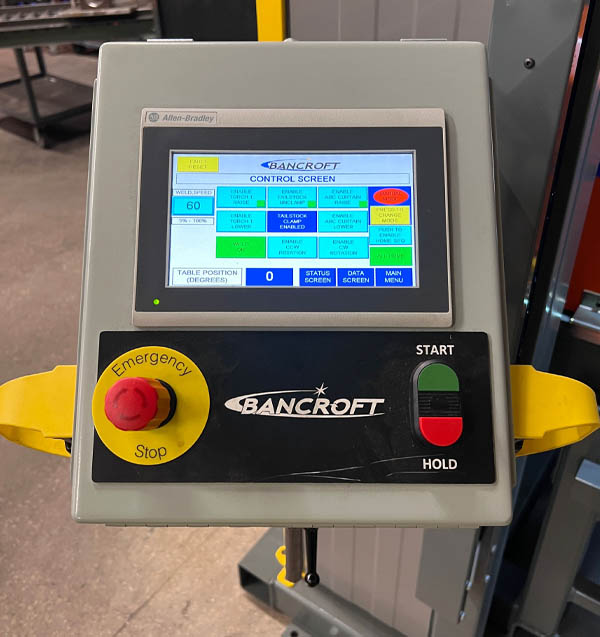 Standard 300/500/605/1210 MIG Welding Control
Control Benefits & Features
AB PLC and Maple System HMI 



Easy set up for part changeover

Standard 6″ stroke actuators for torch extend and retract (custom lengths available)

Adjustable Torch Compound
Easy Troubleshooting
Bancroft 4800 TIG Control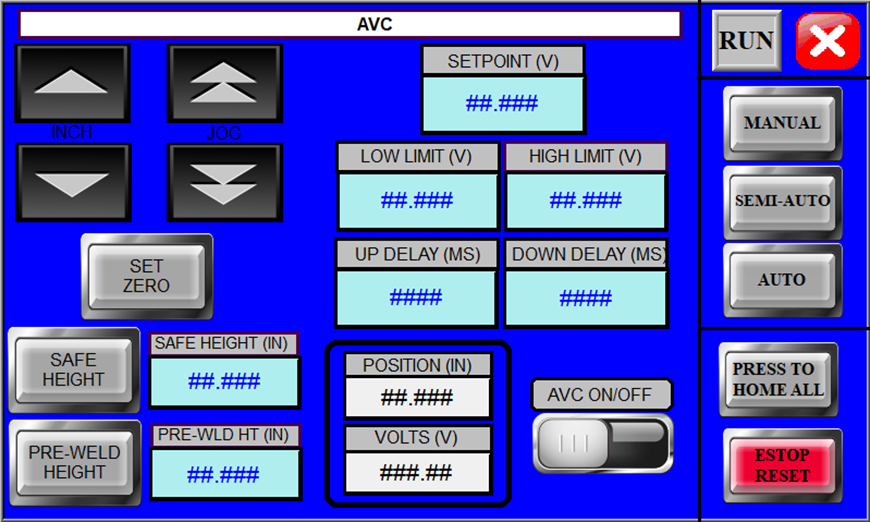 AVC
Bancroft's AVC (Arc Voltage Control) for both GTAW and PAW is designed to control and measure the voltage of the arc length. When comparing the actual welding voltage to the voltage settings our Servo-Driven torch adjuster will automatically move up or down to maintain the corrected voltage and arc length. This technology is compatible with inverter and conventional welding power sources that can include both Pulse and Non-Pulse welding along with AC or DC polarities.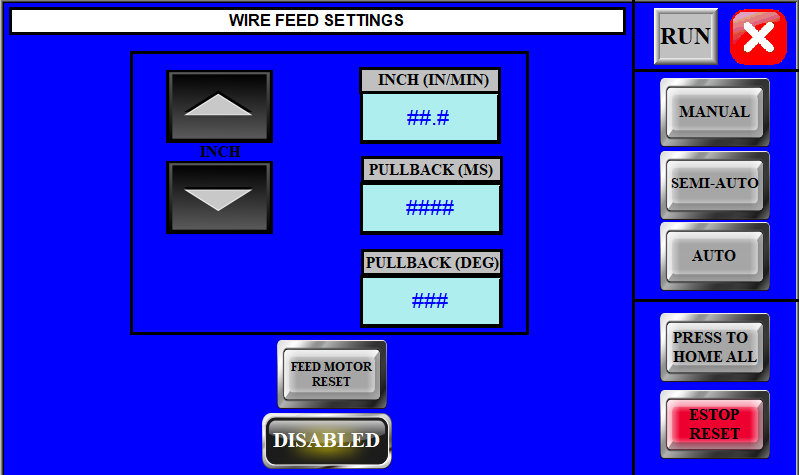 CWF
Available for integration with all types of automated welding machines.
Two roll feed assembly with sealed ball bearings.
Hardened tool steel feed roll sets.
3-99 IPM Speed range.
Wire feed delay and retract timers.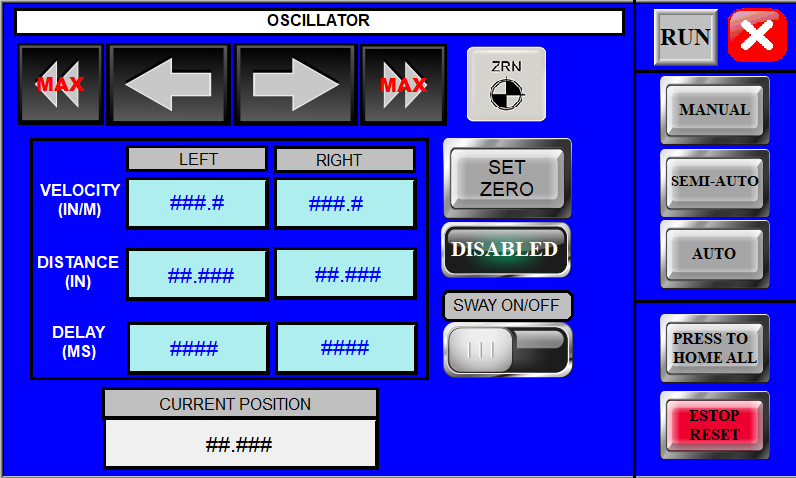 Oscillation
Control the torch with the back and forth movement. Reduce the number and layers of the weld by controlling of oscillating speed, width and pause time.
Control of both distance and speed from the centerline included dwell times at both transition points.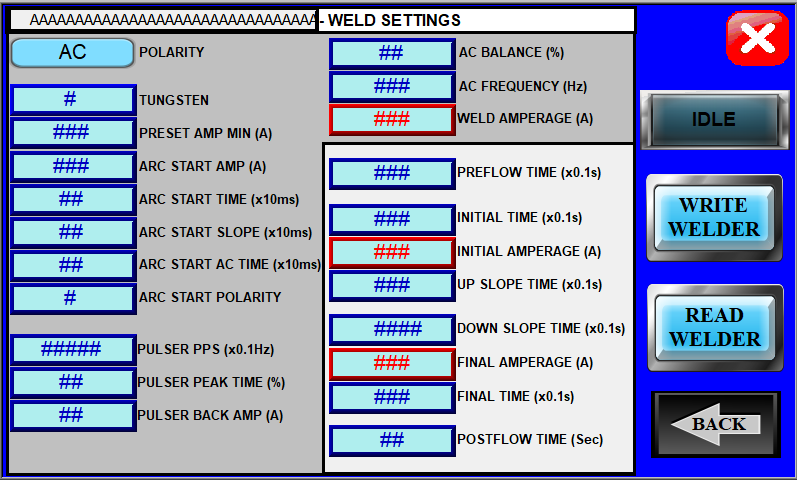 Weld Settings
Using Modbus our TIG Control talks directly to the power supply communicating all settings before every weld.
Eliminates the need to have an operator or setup person manually enter data on the power supply before each setup.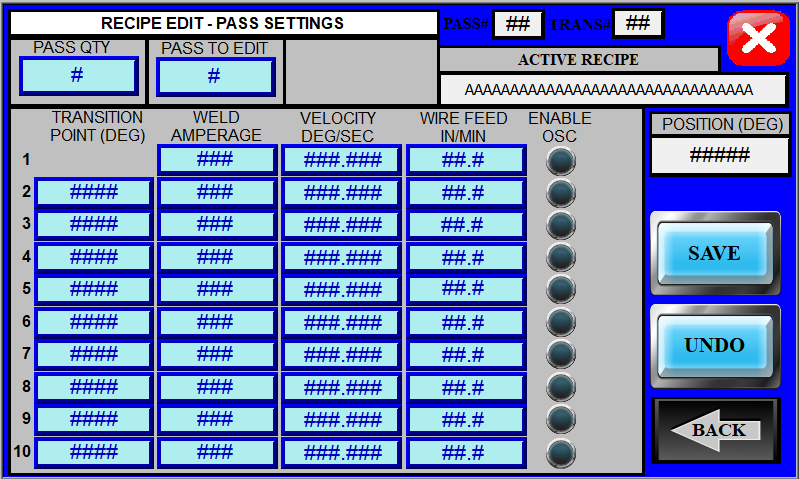 Recipes
Up to 100 full receipts.
Up to 10 transitions per welding pass
Up to 5 passes
Transition at any degree in the rotation
Change Amperage, Velocity, Wire Feed, Enable or Disable Oscillation, or Turn the Weld On/Off
Tactile Seam Tracker with Control Unit
Seam tracker pendant assembly, standard
10' cable
5-axis probe bracket
Seam sensor assembly
Probe cable assembly 4'
Mounting kit for sensor & torch
Probe tip to match part geometry, round tip
Tactile probe assembly
10 X 10 cross slide with linear bearings and ball screws
Seam tracking interface to machine control
Laser Vision Seam Tracker with Control Unit
2D/3D Profile Sensor
Control Unit uniVision
Connection Cables and Lines
MTG kit sensor torch
10 X 10 cross slide with linear bearings and ball screws
Seam tracking interface to machine control
Request a Quote for Weld Controls