Automated weld lathe machines are designed and built for both small and large welding applications. Lathe welders are commonly used to weld seams or to join multiple components together. Here at Bancroft Engineering, we take pride in building the best precision weld lathes for manufacturers looking to automate—or just improve their overall welding processes!
About Weld Lathe Equipment
Precision weld lathe machines provide a versatile way to rotary weld production parts. Whether you're in need of vertical, horizontal or inclined drive orientations, a weld lathe can be aligned to optimize and improve your production line. Check out Bancroft's line of premium weld lathe machines below.
Model 605: The fully functional 605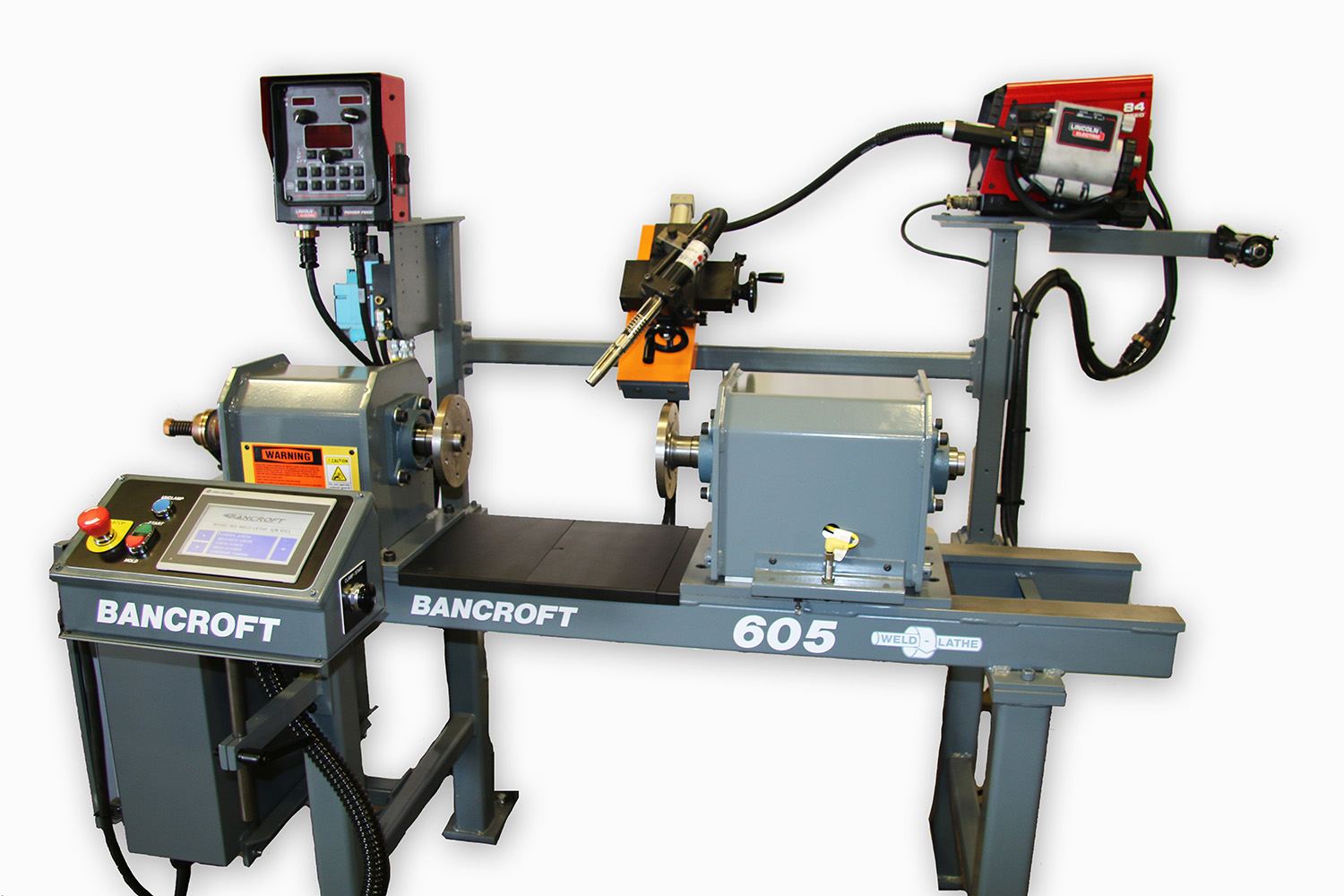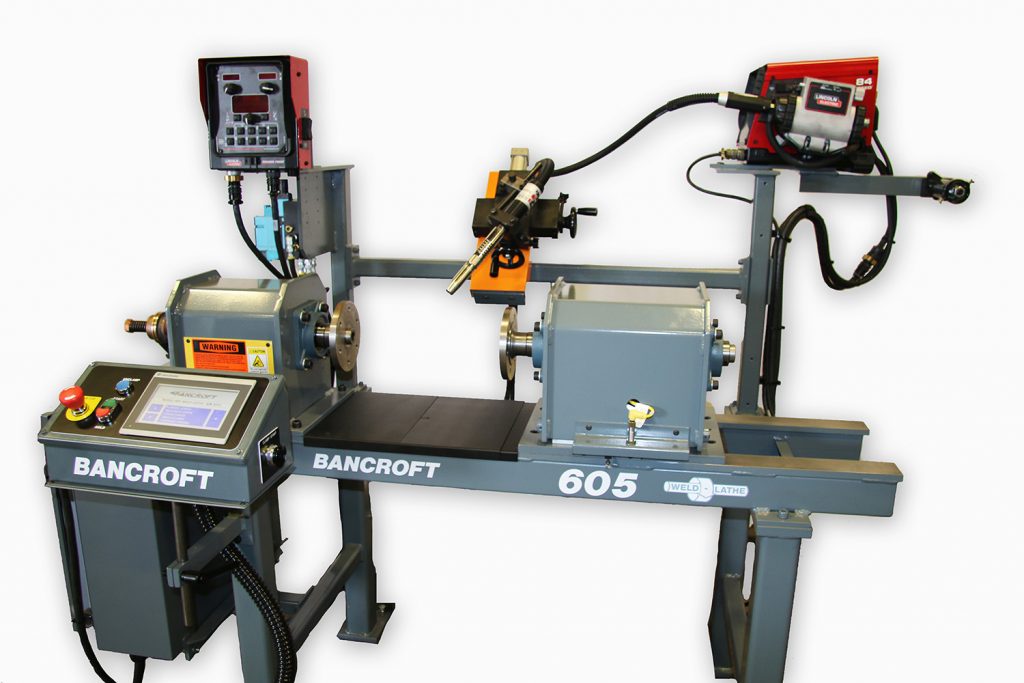 model welder is a budget friendly alternative for circumferential welding cells. This system is designed to achieve a maximum welding rates as well as high-quality output with minimal labor costs.
Precision machine bed
Digital controls
500 lb load capacity
Auto cycle operation
400 lb camping force at 80 PSIG
Model 1210: This welding lathe is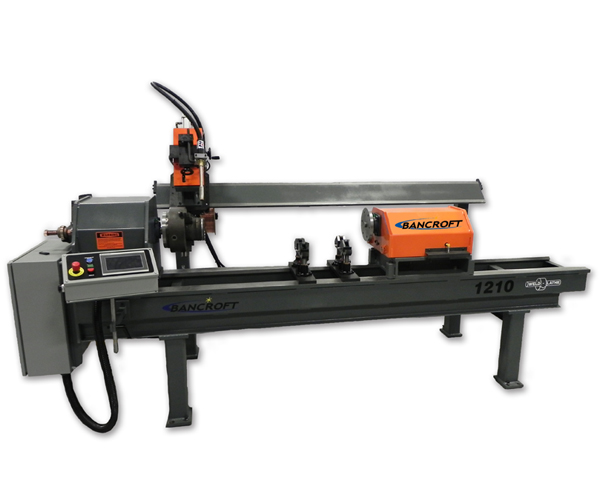 powerful yet designed with simple setups in mind. It offers more consistency and repeatability than less controlled welding methods.
Precision machine bed
Digital controls
1000 lb capacity
Auto cycle operation
650 lb clamping force at 80 PSIG
Synchronized Drive Lathe: These automated lathe machines are used to join two or more components that have radial orientation. With the focus on speed and quality, Bancroft's synchronized drive weld lathes are versatile and production ready. Check out more details here.
Top Industries
Whether you have large parts or small, precision components, our wide range of lathe configurations can be used to meet your needs. Bancroft Engineering builds standard and customized weld lathe machines for a wide-range of industries and applications including:
Automotive components (exhaust, wheels, suspension, torque converters, etc.)
Hydraulic cylinders
Pressure vessels
Tanks
Construction applications
Military components
Job shops & metal fabricators
Customizable & Flexible
Looking for something specific? Weld lathes can be customized to fit any circumferential and linear TIG, MIG or plasma welding requirement. Leave it to our team of highly skilled engineers and technicians to build a custom weld lathe machine that exceeds your expectations.
Precision Weld Lathe Manufacturer
We strive to design and build the right equipment for your job! From standalone solutions to complex fully-automated systems, our work is always backed up with quality installation, field service and support.
Bancroft Engineering designs and builds welding equipment out of Waukesha, WI—specializing in stand-alone machines to fully robotic automated systems. Ready to learn more about adding a precision weld lathe machine to your shop floor? Call us at 262-786-1880, or email: sales@bancrofteng.com to get started.