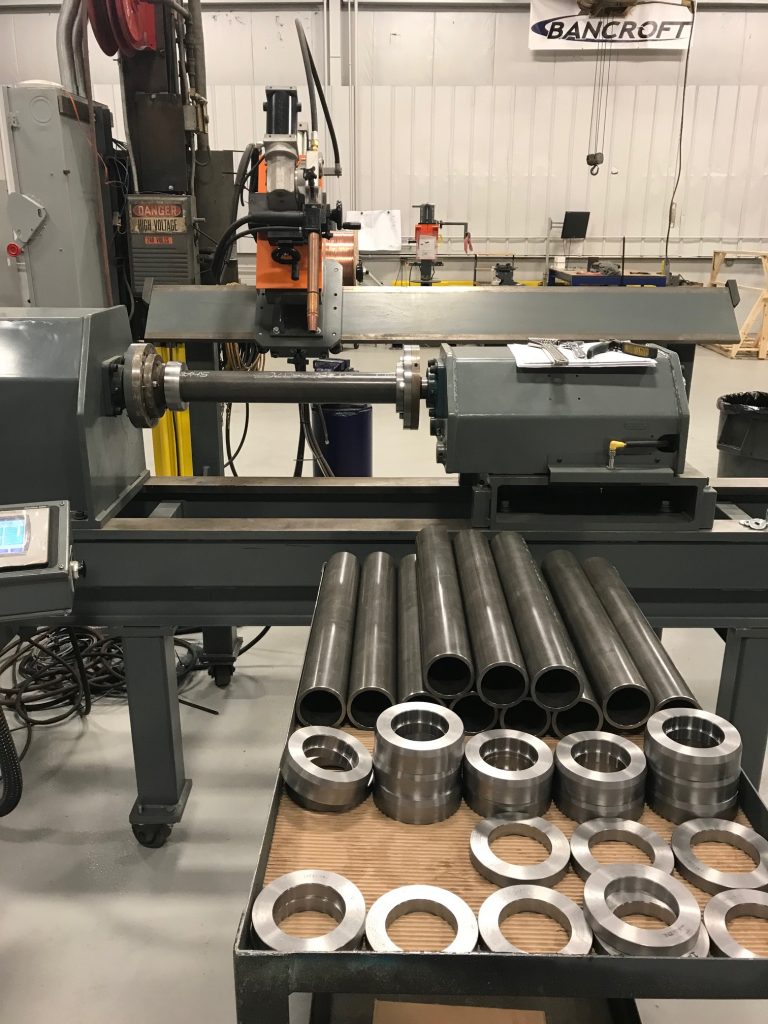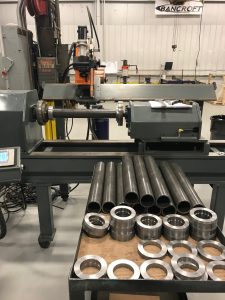 Video Above of a Model 300 Welda-Round Producing a Customer Sample
At Bancroft Engineering, LLC we pride ourselves on our knowledge and experience in all aspects of welding.  Along with specializing in the manufacturing of customized automated welding machinery, we utilize our in-house equipment to work on everything from prototypes and samples, to small and large production runs.
Prototyping and samples can be overwhelming and time-consuming.  From selecting the correct gas and wire to dialing in the correct parameters.  Let one of our weld engineers do the work for you.  With the manufacturing of samples, we provide a cycle time study and return on investment numbers to assist your engineering and purchasing department.

If you already have your process and part design figured out but you don't have the volume for your own welding machinery or production welding just isn't in your business plan, Bancroft always has Welda-rounds and Weld-Lathes powered up and production ready.  Let Bancroft create an innovative solution for you.