Image: TT533
We're excited to announce the newest line-up of innovative welding equipment to enter the Bancroft lineup of automated positioners: The TT500X Series! This includes the TT510, TT530, TT531, TT533 and our newest TT535.
The TT500X Series of Automated Positioners have quickly become one of Bancroft's most popular product lines. These are high-quality pieces of equipment that improve the efficiency and productivity in any welding operation. We're proud to be leading the way to meet the demands of the ever-evolving welding industry. Read on to learn the details of the TT500X Series.
TT533 Positioner Demonstration Video
About The TT500X Series of Positioners
The TT500X series are versatile welding positioners that can be used to automatically weld a variety of shapes and sizes. They have a sturdy frame that supports workpieces up to 500 pounds. These positioners also feature a 360-degree horizontal rotation capability with overlap. The full lineup has a tilt range of up to 135 degrees that allows precise positioning of the workpieces.
How it Works
A programmable logic control (PLC) system controls the automated welding positioners. The PLC system allows the operator to adjust the welding speed and sequence to suit the needs of the workpiece. This feature ensures that welding is repeatable and consistent, which results in better welds.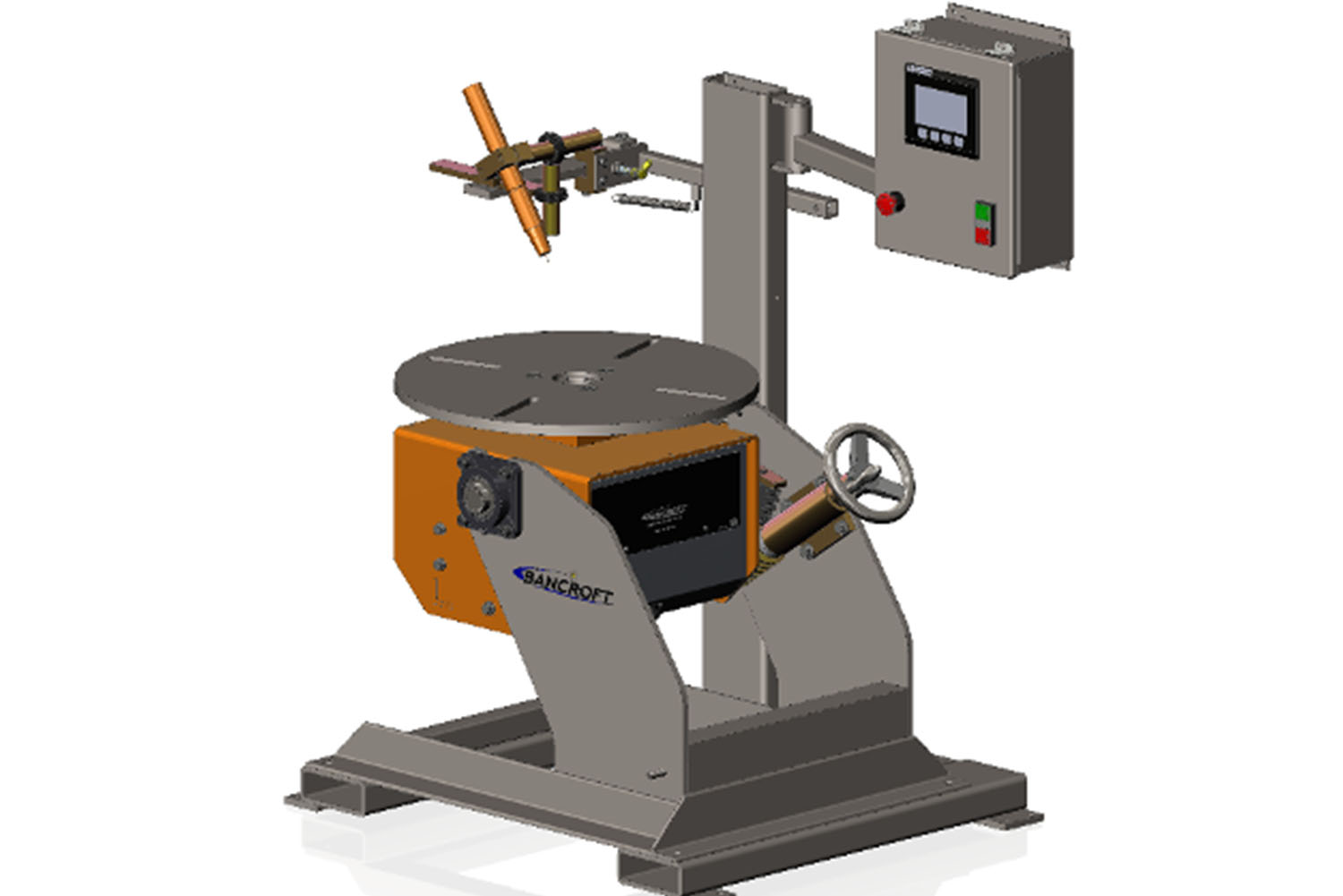 The TT500X series is equipped with a remote-control pendant, which allows the operator control of the welding process at a distance. This feature keeps the operator at a safe distance away from the welding zone, reducing the chance of injury.
The TT510, TT530, TT531, TT533 and our newest TT535 automated welder positioner can also be integrated into a system of welding automation. The positioners are compatible with a wide range of welding power sources including MIG and TIG welding machines, as well as plasma arc welding. This integration allows seamless integration into the welding workflow and improves productivity. These models can be customized for many different applications upon request.
By listening to our customer's needs over the years we have been able to add many new features to both the standard platform, along with any requested customization.
Safety is Our Main Priority
The TT500X series is also designed with safety as a priority. These devices have many safety features including an emergency stop switch, safety interlock switches and overload protection. These features always protect both the operator and the equipment.
Bancroft Engineering's newTT500X series of Automatic Welding Positioners are tools that offers exceptional productivity and welding efficiency! It's great for any fabricator. The versatility, precision, and safety features of the TT500X series make it an ideal choice for a variety of applications. The series' capabilities allow it to be easily integrated into welding automation systems, making it an invaluable asset for manufacturers and welding shops.